Polyurethane 98 SHORE A tubes are very flexible with excellent elastic properties, even at low temperatures: the operating temperature is in fact between -40 and +60 ºC. 
The product is characterized by good resistance to abrasion and aging and good chemical resistance to oils, grease, oxygen and ozone.
Our standard product has a hardness of 98 SHORE A, but we can provide softer grades and special grades for contact with water or flame retardant. 
Standard colour is blue. For extended outdoor use we recommend the use of a black tube. The standard roll length is 100 meters. For availability of other lengths or colors, please contact our sales office. 
The main applications of Smart Protections polyurethane tubes are in the following fields: 
Pneumatics

;

Robotics

;

Dental

equipment;

Agriculture

;

Powder coating

;
PUR is available in the following range: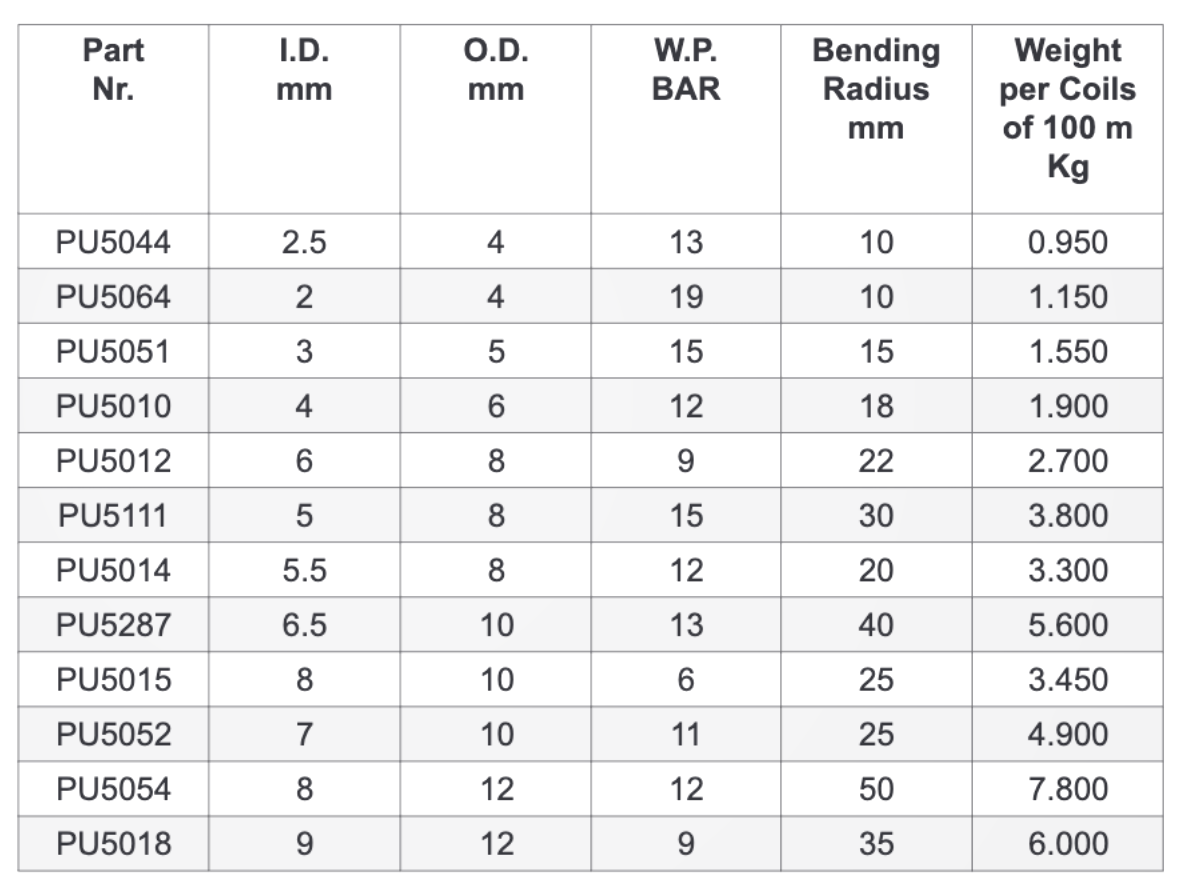 The operating pressure is calculated with safety factor 3:1.
To learn more, browse the catalog and do not hesitate to contact our technical department!