SPIR PA is the spiral version of the standard PA 12 tubes. One of their main features is undoubtedly its spiral thermoforming, which allows the tube to stretch and return to its initial position, and thus save space in the workstations.
Like most Smart Protections items, the product can be customized according to customers' specifications. The product can be prepared in different lengths, with or without straight ends and assembled with fittings.
The product shares the main features of Pa12 tubes:
The standard version has an extended length of 30 m (without straight ends);

Standard colours: blue and orange; other colours can be produced on request;
The main applications are compressed air distribution systems with pneumatic tools, spray guns or compressors;
SPIR PA is available in the following range.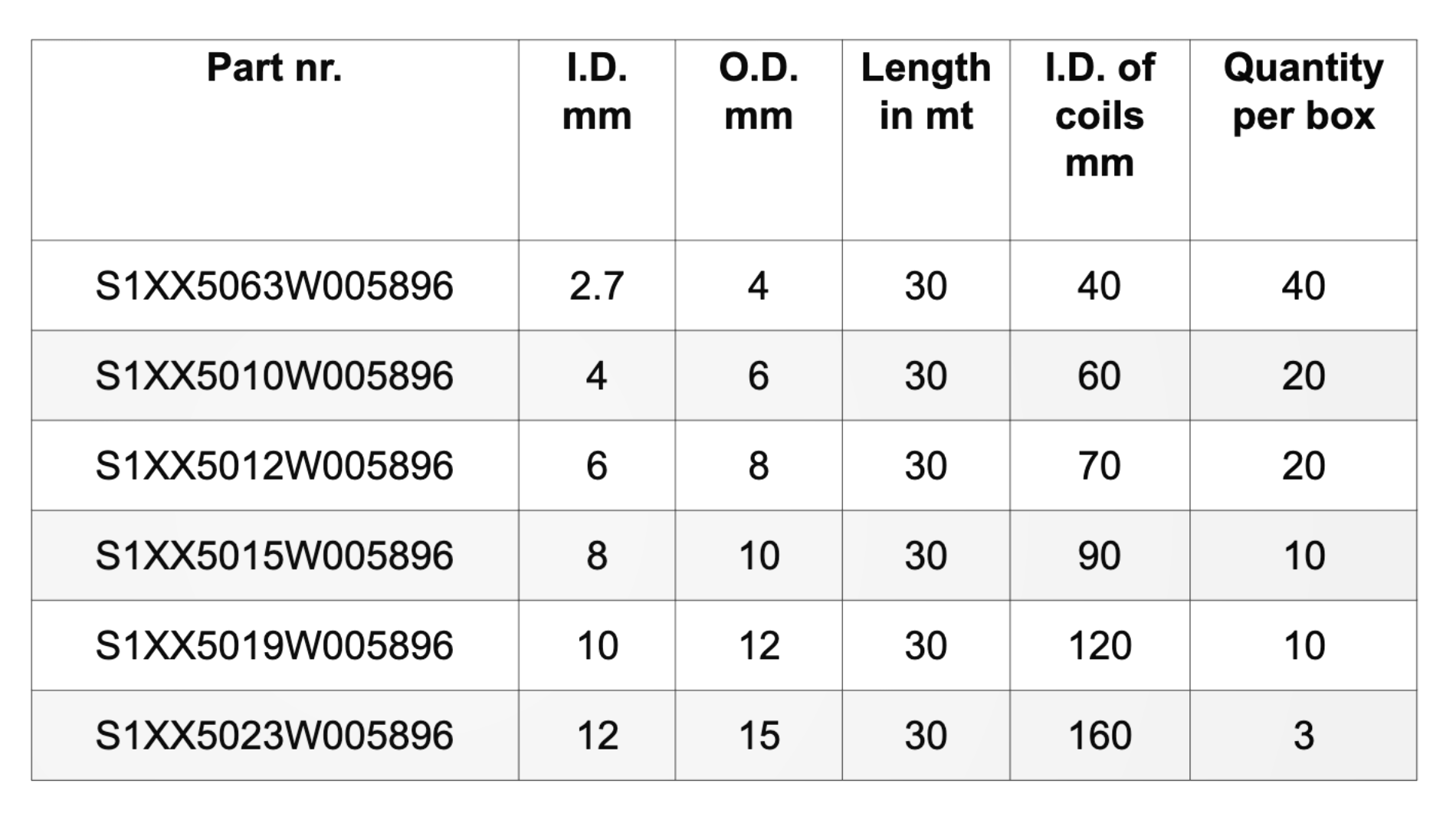 Browse the catalogue to learn more!