TEXWRAP is a foldable polyamide sleeve, covered on the outer side with UV-resistant polyurethane. 
The exclusive locking system, made of high-resistance velcro, allows to obtain a tubular protection of continuous length and easy assembly.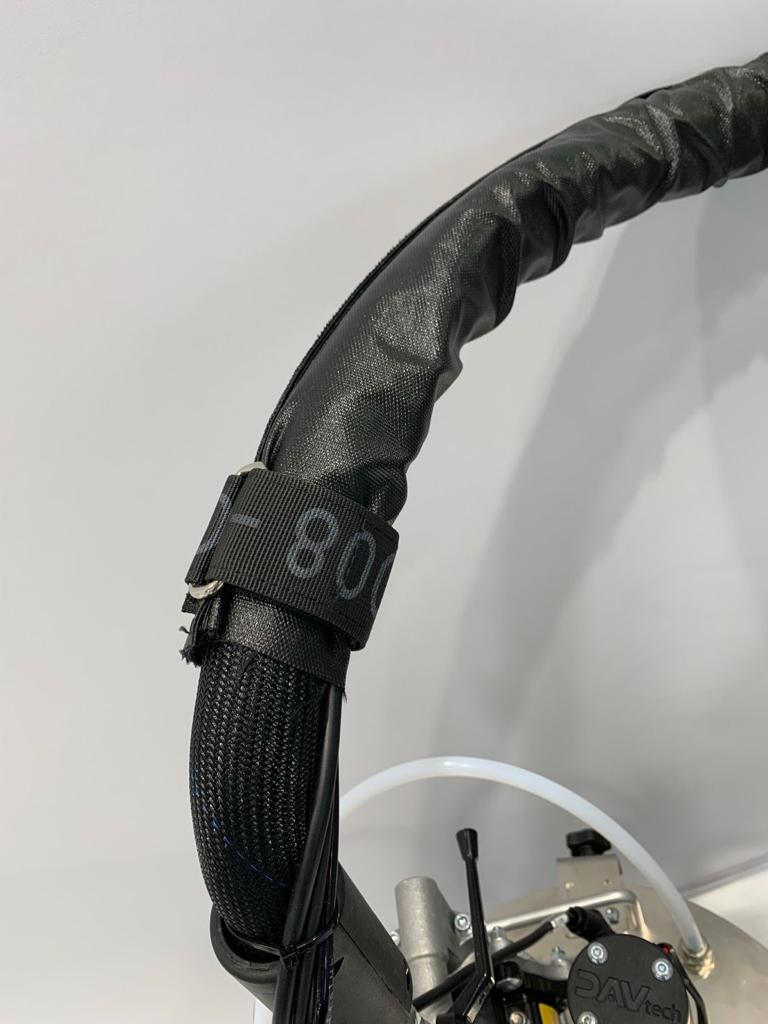 The applications of TEXWRAP
It is the ideal solution to protect bundles of hydraulic hoses and cables when they are already installed on machines; The hook and loop system allows to inspect and replace worn-out hoses by opening and closing the sleeve as often as necessary. 
TEXWRAP can work in a highly abrasive environment and in high temperature applications with peaks up to 180°C (+356°F), allowing great continuity of operation. 
On request, TEXWRAP can be customized by cutting to specific length and stitching the edges, by inserting eyelets and "turn on" locking catch to improve tear resistance.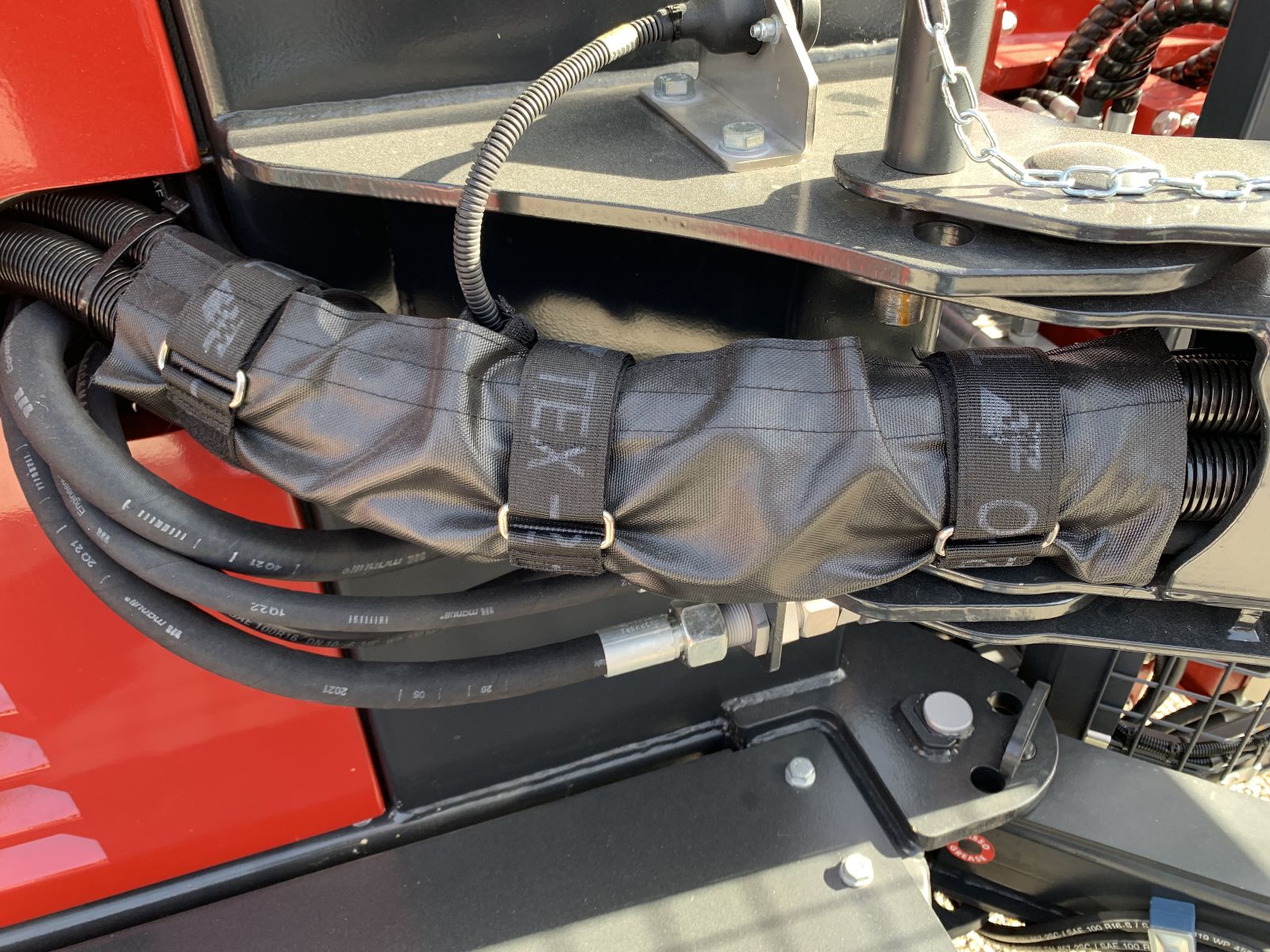 Technical features
Standard color is

black

. Other colors and sizes are available on request;

Operating temperature: -40 ºC to +180 ºC;

Approval by MSHA

for mining applications No. IC 207/02;

Volume resistivity

at the applied voltage of 500V according to CEI 15-23 Ω.m 5,9.1012;

Surface resistivity at the applied voltage of 500V according to CEI 15-23 Ω. 1,4.1016;
TEXWRAP is available in the following range:
Browse the catalog to find out more!