This range of Smart Protection's polyamide 12 tubes is specifically indicated for automotive applications, including air brake and lubrication lines for trucks and vehicles in general.
They are the ideal solution for applications where good flexibility, resistance to abrasion, heat, oils, hydrolysis and atmospheric agents are required. Standard product is in flexible grade but there are also rigid and semi-rigid grades in relation to the desired flexibility and pressure rating.
Features:
Working temperature: from -40°C to + 80°C with peaks up to 100°C.

Working pressure is calculated with safety factor 3:1.

Standard coil length: 100 m.

Standard colour: black.

For availability of other coil lengths or colours, please contact our sales department.

Main applications: Pneumatic brake lines, lubrication and fuel lines.

Tolerances on I.D.: +/-­0,1 mm.

Tolerances on O.D.: up to dia. 12 mm. +/-0,1 mm. Larger sizes +/-0,2 mm.

These tubes are produced according to DIN 73378, DIN 74324 and SAE J 844.
PA12 BRAKE is available in the following range: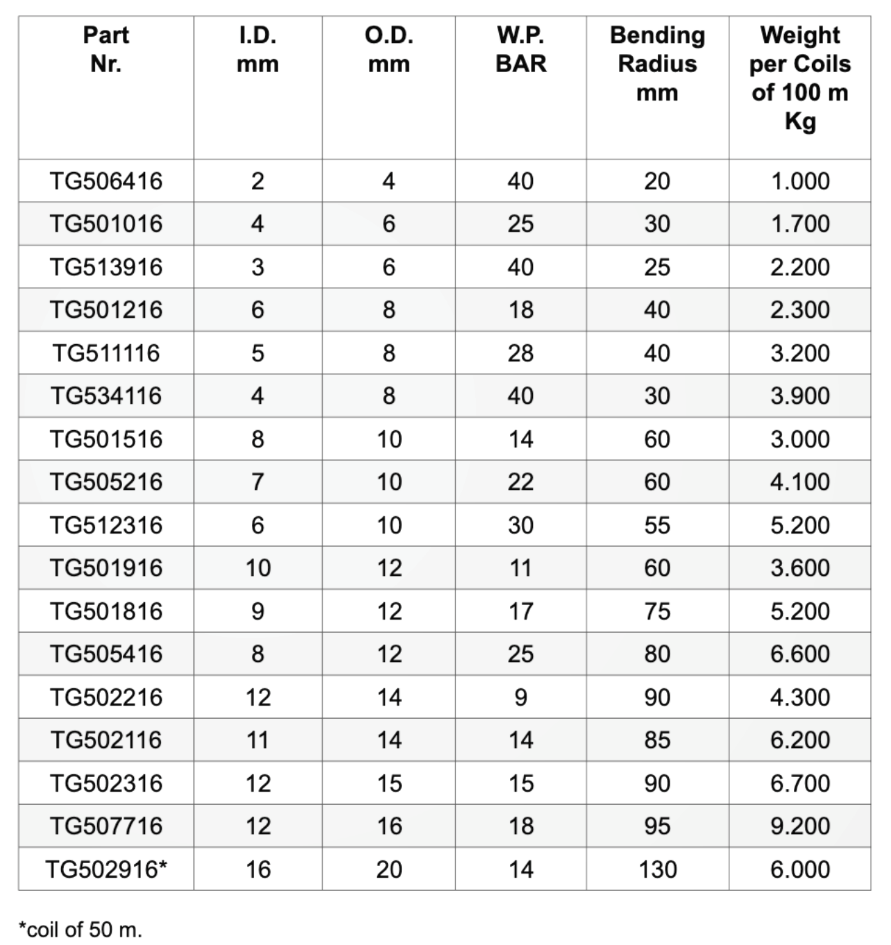 Visit our website to learn more!